The Helleday Foundation awards scholarships to promising researchers in order to support their continued research careers. Meet the talented awardees.
Dr Maeve Long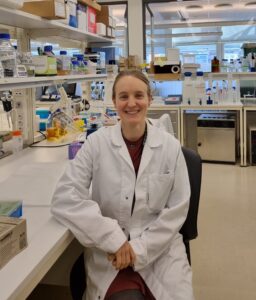 What do you study?
Several of the cancer inhibitors developed in the Helleday laboratory target proteins localised to the mitochondria and involved in DNA maintenance and repair. The aim of my work is to further our understanding of the mechanism of action of these proteins at the mitochondria to improve existing therapies and identify novel avenues of interest for cancer drug development.
What is the importance of your research?
By studying the mechanism of action of proteins in the cell we gain important biological insight which can help us improve existing therapies and identify new ones. To this end, I am part of an interdisciplinary team where I collaborate with researchers from different backgrounds to drive drug development projects forward.
Why did you get into research?
While studying biology in school I became fascinated by the impact that fundamental research can have for the biomedical field. I decided to pursue research and I am keen to study how cellular processes are affected in disease such as cancer and how these can be targeted to fight cancer growth and development. The goal is to use research to bring about meaningful changes and improvements to patients' lives.
Dr Victoriya Tsuber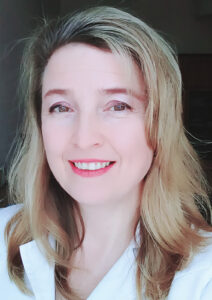 What do you study?
I study effects of mutations in cancer on amino acid composition of proteins in the cancer cells. Also, I analyze data on response of different types of cancer cell lines to MTH1 inhibitors with the goal of finding biomarkers of cancer cells´ sensitivity to accelerate achievement of precision treatment of cancer. I am interested both in biology of cancer and in all types of data analysis and statistics, and I believe that making the two fields meet can provide new insights about cancer.
What is the importance of your research?
My research is aimed at a better understanding of what makes cancer cells different from each other. I do believe that it will contribute to our ability to target every cancer at its particular vulnerability.
Why did you get into research?
I have always been interested in life sciences, especially biology. I immensely enjoyed studying biology at university. At present I am greatly excited at the advent of huge masses of data on many biological processes and phenomena, as it has greatly expanded possibilities of getting an understanding of the biology of life.